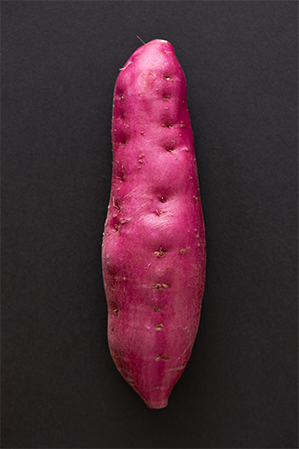 Deliciously Different
Each serving of TERRA® Exotic Vegetable Chips contains a full serving of vegetables and no trans fats. TERRA® Chips are cooked only in expeller pressed oils.
We have brought a new distinction to gourmet snacks by providing premium quality vegetable chips in vibrant natural colors and a variety of fabulous flavors. This tradition began over 20 years ago with our line of TERRA® Original chips, when we proved that vegetables in a variety of forms are still delicious.
Delight your taste buds with the earth's most precious mix of exotic vegetables: a seasonal mix of taro, sweet potato, yuca, batata, parsnip, and ruby taro. Some are sweet, all are savory, and mixed together they achieve a satisfying balance of flavors - complex, nutty, rich and delicate.
We are always working on creating even more innovative flavor combinations. Check back often for these new, flavorful additions!